new build design & extension to existing showroom
kia motors hendy, cosham
one of many jobs for the hendy group, this new Build extension to an existing transit centre was a complete showroom design and fit-out, maximising the use of space to convert the building into a large kia showroom.
PROJECT completed: May 2017
duration: 20 weeks
Size: 470 sq. metre showroom
VALUE: £440,000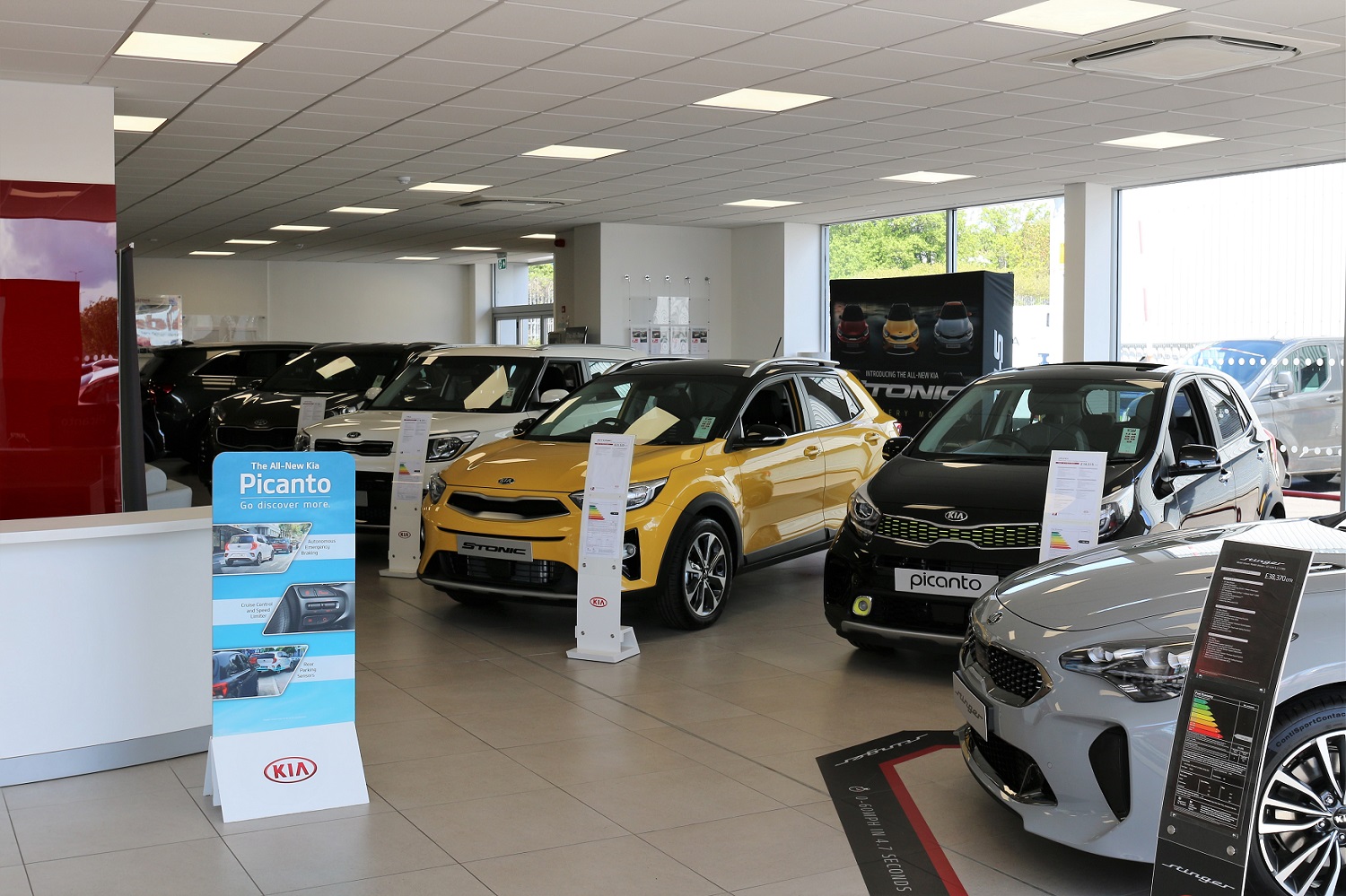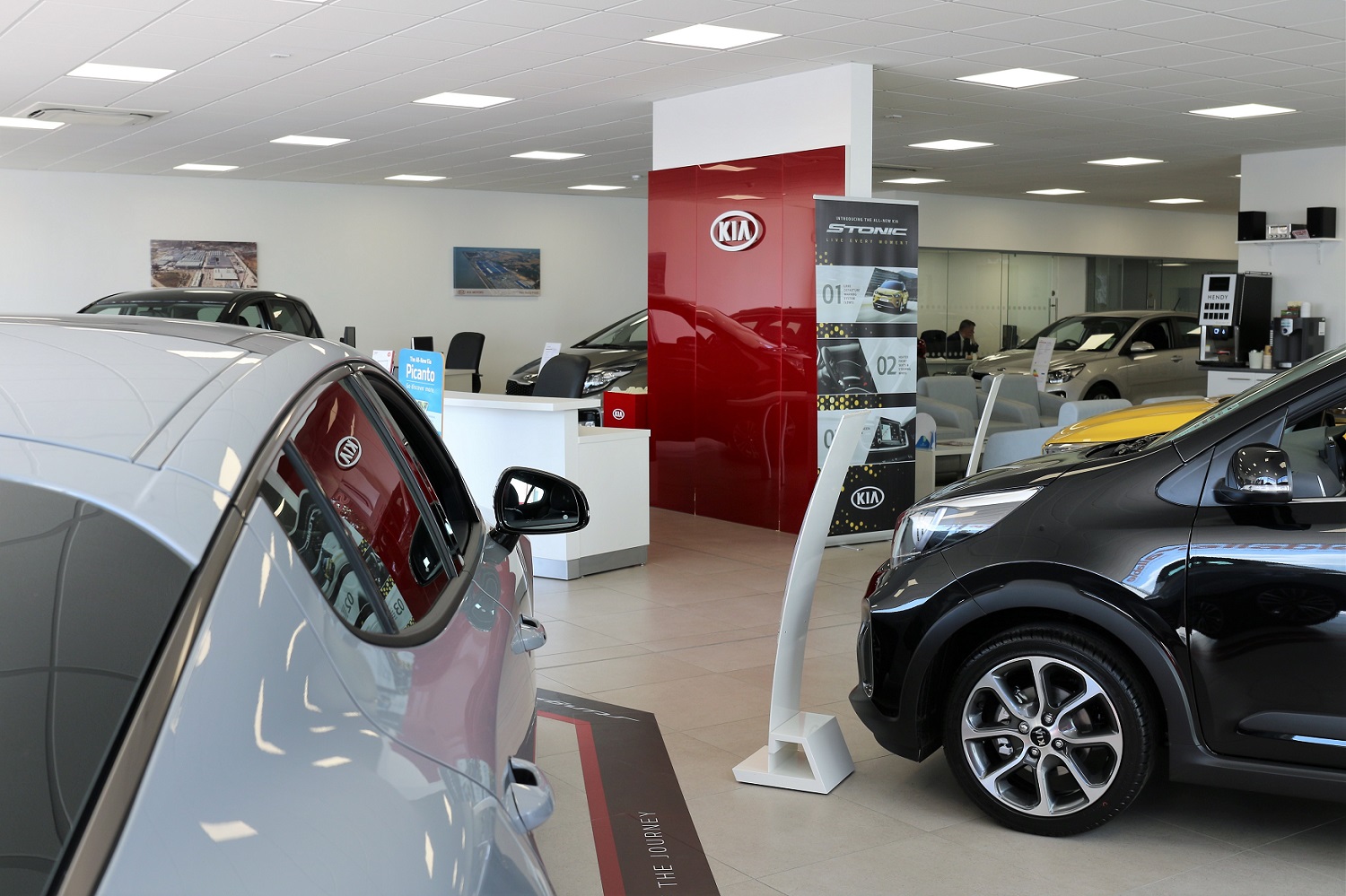 full design service
Kiwi Design's vast experience in car showrooms was a great asset in this project; Kiwi Designs project managers provided the full design for the new showroom, to match the Kia Corporate Branding.
Site investigations, including contamination surveys along with the necessary planning applications, were completed as part of the package.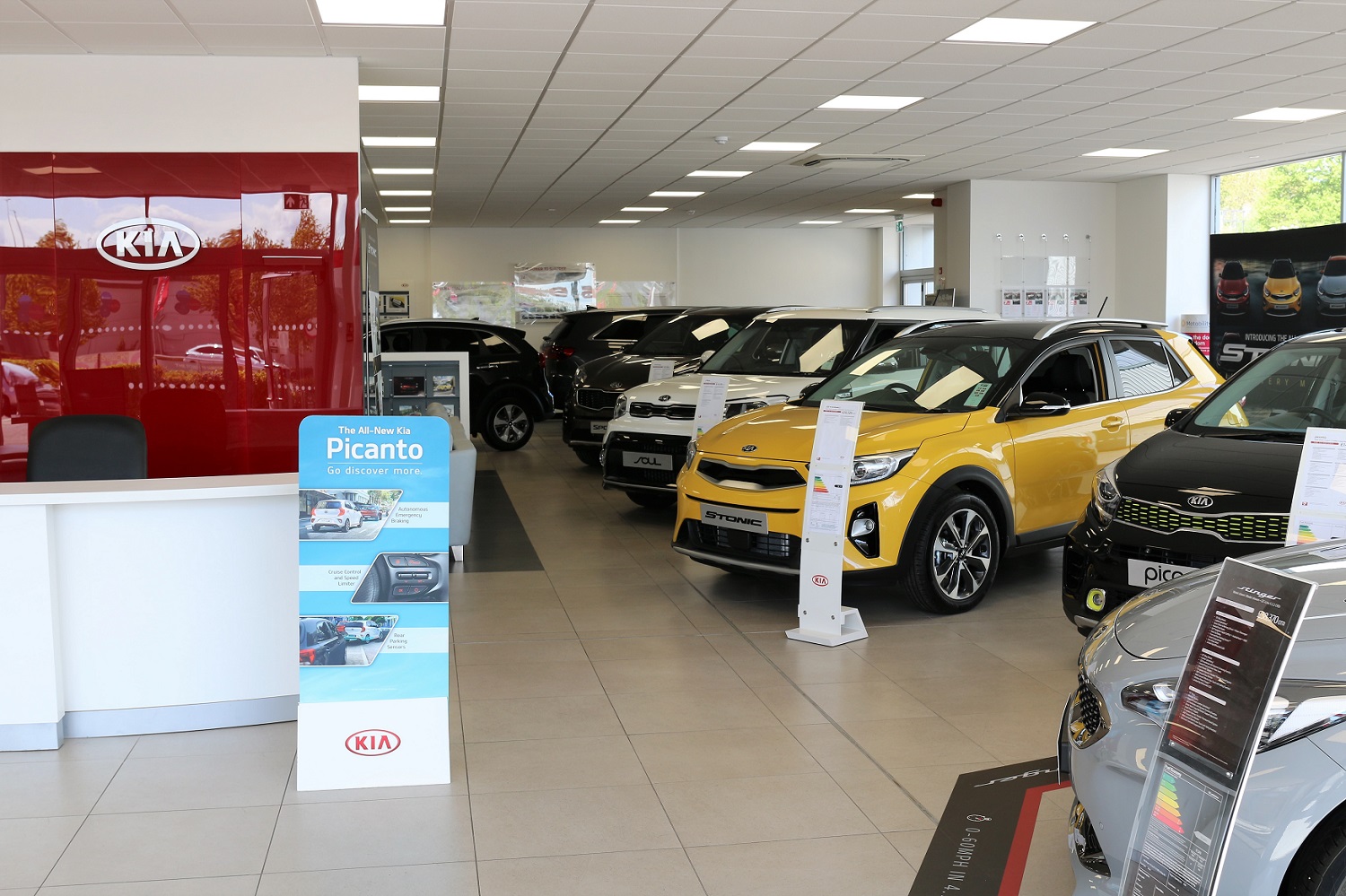 complete fit out
Kiwi Design were responsible for all aspects of the build, including foundations, steelworks, cladding, glazing, electrics, lighting, plumbing, flooring. low energy LED lighting and inverter air conditioning units to save energy.
The exterior cladding was not available in the KIA brand RAL colour, so the Kiwi Team went the extra mile to respray the cladding to ensure an exact colour match.
maximising the use of space
The design prepared by Kia Design maximised the use of space within the showroom, housing 10 of the 11 car models currently available from Kia.
The showroom also included two offices, a service reception, comfortable customer waiting area with TV, music and coffee machine, small admin area, toilets and a small kitchen for staff use.
CONSIDERING An expansion, refurbishment or new showroom?